Discover game changer insights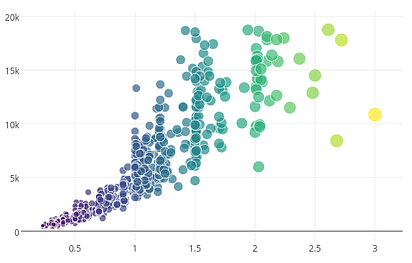 Accumulating vast amounts of data is the cornerstone to grow to unprecedented levels.
McKinsey – a business consultancy – says data-driven organizations are 6% more profitable.
Tools such as Microsoft Excel and R  – as the image on the left – allow to discover hidden insights and relate unlikely variables.
The interesting match of our services generates better synergies between the data and operational teams creating a new work frame and guidelines evolving into a more adaptable business.